Following up on Rob's and Donal's posts on lap swimming etiquette: I'd simply add that the importance of etiquette is not limited to lap swimming! It's not just the noodlers and resolutionistas. You might think Masters swimmers would pick up the basics of pool etiquette pretty quickly. It's tougher to get away with being oblivious and/or rude in a team environment. You might even think more experienced Masters swimmers - those who, by virtue of their proficiency, have obviously been swimming for many years - would be least likely to offend.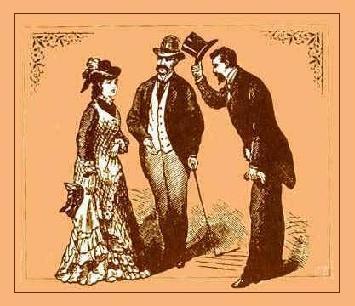 Inspired by a recent experience with a new member of our local Masters squad, here are five New Rules of Etiquette in Masters swimming:
When you join a new Masters team, join the lane you can keep up with… without equipment. Do not join the lane you "aspire" to swim in, but can only make the intervals with the assistance of gigantic flippers.
If, on your previous team, everyone used gigantic flippers on all the main sets, do not assume that on your new team everyone will also use gigantic flippers on all the main sets - and that therefore, it is still OK for you to use gigantic flippers on all the main sets.
Do not leave five seconds apart when everyone else is leaving ten seconds apart. Especially in a long-course pool with only three people per lane.
When politely asked to leave ten seconds apart, do not petulantly ask at the next break, "Is it a crime to leave five seconds apart?"
When it is explained that, "Yes, sometimes people get annoyed when someone pushes off right on their feet in a long-course pool with plenty of space" - do not, in response, say, "Well, I like chasing after bubbles - it makes me go faster." Um, no. See, here's the thing: It's not about you.
Actually, that's a pretty good rule to live by when swimming with a team: It's not about you.
Rob's guidelines for lap swimming etiquette boiled down to: Don't be a dick. 
Donal's guidelines boiled down to: Be aware of what is going on around you.
To these I would add:
When you join a new team, pay close attention to the prevailing norms. Everywhere is different. What is normal in one place might be unbearably annoying in another. It's your responsibility to figure that out - not your teammates'.